Buzz Audio DBC 20
Regular price
£1,195.00
/
---
design features

A new take on vintage audio compression with a gain reduction element of silicon diodes in a transformer coupled balanced bridge arrangement.
audio path color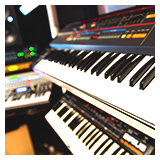 The DBC-20 audio path uses our Class A discrete amplifier design in a balanced configuration from input to output, but for extra colour in this unit, we have a radio steel laminated transformer of our own design to couple into the diode bridge element. This overall combination produces a desirable compression character that can best be described as tight, colourful and rich with harmonics.
dynamic ratio power
In the style of compressors from the 60's, the DBC-20 incorporates a self-adjusting ratio whereby the compression ratio is progressively increased with deepening gain reduction. This feature allows for the control of very dynamic signals (such as vocals) in a seamless fashion and is also a very desirable characteristic when used on complex percussive material such as drum loops.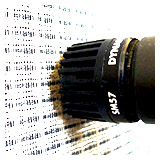 operational ease
This compressor is easy to get happening with six switched attack and release times covering a wide range, including an interesting auto release mode. Big knobs are provided for the amount of compression and the output gain control. The compressor can be switched to a Soft mode whereby dynamic peaks are partially retained. Another switch introduces a high pass filter to the side chain to lower compression sensitivity at low frequencies which is useful on the mix bus. The large knobs with pointers allow for accurate resetting of the compressor and the fast response 15 LED bar graph meter accurately displays gain reduction.
The DBC is also available in a mastering version.
controls and functions

GAIN - variable pot that adds gain at the output to correct for lost level with 15dB range.
COMPRESSION - variable pot that sets the amount of compression.
ATTACK - rotary switch with 6 settings, FAST (less than 0.5mS)-5mS-10mS-15mS-25mS-50mS.
RELEASE - rotary switch with 6 recovery time settings, 50mS-100mS-200mS-400mS-600mS and AUTO.
HARD/SOFT - adds dynamics in soft mode for times when very light compression is required.
FLAT/BASS - reduces compression sensitivity at low frequencies for more bass punch.
BYPASS/ENGAGE - hard wire unit bypass to compare compressed and uncompressed signals.
There is also a handy power ON/OFF switch and the LINK A/B which provides for stereo tracking to prevent image shift when used on the mix buss.
user comments
Steve Topping
I tested the DBC20 last week on guitars and some of my old album mixes. I really liked it from the start. It's easy to use, has nice design nooks and crannies ... like the soft setting ... works great, and the high pass too. It's very musical in its basic sound i.e. when you switch it in ... beautiful top end. It improved just about everything I put through it. So I will be using it on individual tracks, though likely to park it most often on the inserts of the SSL Fusion, which will be across my Audient desk main inserts. And I think there's more for me to discover on the Buzz comp in terms of pushing it to get more of the diode bridge colouration ... terrific that it has different facets. All in all a great design with the nice big rotaries and meters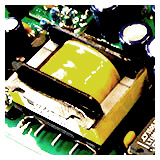 Rhian Davies
DBC20 arrived safe and sound thanks mate. Its been doing mix bus duties for 5 hours straight now, sounds awesome, very impressed! Has just the right amount of colour to it, its tight, punchy, rich and lush sounding. Im really digging the SOFT setting, really lets the drum transients breath nicely in the mix, naturally without any artifact. I'm currently finishing the mix on a local heavy rock band, and its just added a nice weight to the sound. Perfect! Big thumbs up mate! I'm coming back for a SOC20 as soon as I can.
[October 2016]
product review

by Adrian Hall
So, I've had my DBC for a few days now, and I gotta say, this thing is amazing! First use was on drum overheads, and you can really shape the sound with the DBC. Fast attack is really quick, totally smears off the transients, great for a parallel compression type of usage, or you can do slow attack, fast release for an SSL-kinda thing. I ended up somewhere in between, with the 10ms attack and 100ms release for adding a little "smack" to the front of the snare hits, while also bringing up the tone and ambience. Whatever you want it to do, it always sounded great.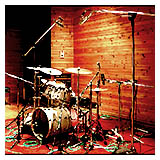 Piano on another mix was the next use, and here it also sounded great. The HPF switch helps reduce pumping, and again, the attack control and the hard/soft ratio switch enables you to go from mild control to full-on pumping for a Beatles-esque compression swell effect. The flexibility does mean, however, that you can set it wrong and get pumping, or un-natural sounding compression. This is not a set-and-forget box.
Final use on today's mix was for double-tracked acoustics, using the L and R channels independently. Fast attack and auto release with the side chain HPF switched in, doing just a couple of dB's of gain reduction just helped to tame the peaks and increase the sustain of the acoustics, adding a slight sheen and sense of authority to the sound, making them sound much more expensive than they were! I haven't tried it on the mix buss yet, but I have no doubt that it will be great.
I have used the MA2.2 and the ARC before, but this is my first Buzz purchase, and I can see myself using the DBC-20 on something on every mix I do. It's that good!
[May 2015. Producer/engineer/mixer Adrian Hall website]

Click here to hear some sound clips from Adrian.
specifications

Maximum Input Level; +27dBu
Maximum Output Level; +27dBu
Noise; -80dBu (measured A Weighted with 10dB gain applied)
Gain; variable 0dB to +15dB
Frequency Response; 6Hz to 400kHz measured no gain reduction
Harmonic Distortion; At +10dBu input level, no gain reduction; 0.28% @ 100Hz, 0.25% @ 1kHz, 0.15% @ 10kHz
Harmonic Distortion; With 10dB gain reduction (Release set to 400mS); 1.5% @ 100Hz, 0.5% @ 1kHz, 0.5% @ 10kHz
Standard Operating Level; +4dBu
Size; 1 Unit 19" rack mount, (482Wx44Hx250D)
Power requirements; 230V/115V selectable, IEC detachable power cable.
Specifications are typical of a production unit and are subject to change without notice.
0dBu reference = 0.775 volts RMS.
+ View more