Buzz Audio Zodiak Tilt & Filter Dual Channel Eq - DCX Version
Regular price
£1,595.00
/
---
ZODIAK
dual channel tilt and filter equalizer

Zodiak-DCX
.
Buzz Audio BE41 discrete opamps
in the signal path with a Lundahl LL1517 output transformer.

Equalize a different way with the Zodiak's four complimentary tone control sections creating a powerful new sound shaping tool.


design concept

The "Tilt-n-Filter" EQ idea was delivered to us by Zak Cohen, owner of the Woodshop Recording Studio, and it is based on a series of plug-ins Zak would routinely set up to equalize music tracks recorded direct into his DAW. The Zodiak reproduces this concept with the same series of eq elements - but in the analogue domain so it can used ahead of the DAW input. The main element of the design is the Baxandall style Tilt eq circuit (originally found on the Quad 44 hifi preamplifer from the 1970's). The concept of a tilt EQ is not new, but with the addition of a fully parametric midrange band and high and low cut filters, the Zodiak caters for a wide range of applications that would otherwise require multiple processors. What's more - the Zodiak is available with three signal path options to suit your taste and budget.
using the Zodiak by Zak Cohen
A tilt EQ consists of both a low shelf and high shelf joined at a single corner frequency (in this case 700Hz). This offers a smooth, single control for adjusting the overall tonality of a source. Because high and low frequencies are adjusted simultaneously, small increments result in noticeable changes - +1 dB on a tilt control results in a 2dB shift between the balance of high and low frequencies.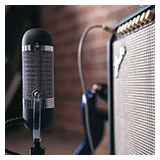 I've found this especially useful when tracking all types of different instruments in the studio and especially when using dynamic or ribbon mics where there is often a somewhat attenuated HF response and an abundance of LF proximity effect. Applying a positive value on the tilt control adjusts both ends of the frequency spectrum at the same time, and the shared corner frequency results in an extremely smooth natural sounding result when compared to adjusting multiple bands of a traditional eq, thereby minimizing phase shifts.
My general workflow is to place the microphone in the optimum position with regards to tone, ambience and separation from other sounds in the room and then decide whether the resulting sound leans toward too dark or too bright. Using the tilt control, I adjust the overall balance between HF and LF until the source sounds as natural as possible. At this point there may be aspects to the midrange that are resonant, boxy, nasal (insert your favorite audio adjectives here!) that can be corrected by the Zodiak's parametric midrange band. In some cases, using a tilt control (like any shelving bands) may result in excessive frequency content at the boosted ends of the spectrum, which can be corrected using the high and low cut filters.
I have found this approach to produce great results with a minimal amount of tweaking. It's been my experience that using a tilt eq results in less overall adjustments when compared to other eq designs. Some favorite applications are (but not limited to) acoustic stringed instruments, piano, drum kit, electric guitar and of course - vocals.
controls and functions

The Zodiak is a dual channel equalizer with the the following functions on each channel.

LO CUT - a high pass filter that sweeps from 26Hz to 220Hz with a 12dB per octave slope and it's own IN/out switch.


HI CUT - a low pass filter that sweeps from 2.3kHz to 21kHz with a 12dB per octave slope and it's own IN/out switch.


BELL SWEEP - this section is the parametric midrange control with 10dB of CUT and BOOST available. The FREQ control covers 65Hz to 8800Hz with the upper range actitvated with the HI button. The BANDWIDTH control offers narrow to wide bell shaped curves. This section also has it's own IN/out pushbutton switch.


TILT EQ - this control is always in circuit when the channel is switched IN. Clockwise rotation will boost the treble and cut the bass, anti-clockwise rotation will cut the treble whilst boosting the bass.


OUTPUT - this control allows you to trim the output level to match the next device in your chain and has a + or - 8dB range.


PEAK - this LED will light when levels inside the Zodiak signal path exceed +22dBu.


POWER - A handy power on/off switch and associated power led common to both channels and conveniently located on the front panel where it should be!
options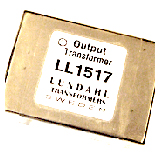 We understand not everybody can afford "high end" analogue products that use discrete hand made amplifiers, which are labour intensive and therefore expensive to manufacture. So we offer the Zodiak Tilt-n-Filter equalizer in three versions so everybody can get a taste. All versions can be supplied with a silver or black face plate.

Zodiak-ICT. High end Texas Instrument ic opamps in the signal path with an electronically balanced output.


Zodiak-ICX. High end Texas Instrument ic opamps in the signal path with a Lundahl LL1517 output transformer.


Zodiak-DCX. Buzz Audio BE41 discrete opamps in the signal path with a Lundahl LL1517 output transformer.
All ic opamps are mounted on sockets so it is possible to experiment with your own choice of amplifiers if desired.
We can also supply the Lundahl LL1684 amorphous core output transformer to special order (but they are expensive!).
+ View more