Ferrofish Pulse 16 DX AD/DA Converter Dante - ADAT - MADI
Regular price
£1,795.00
/
---
Ferrofish Pulse 16 DX
AD/DA Converter
Dante - ADAT - MADI

Please note: the Ferrofish Pulse 16 is also available with DC-coupled outputs (see the Ferrofish Pulse 16 DX CV).
• 16 x 16 analogue I/O channels
• 32 x 32 ADAT I/O channels in 4 x 4 TOSLINK ports (16 x 16 @ 96 kHz)
• 64 x 64 MADI optical I/O - Multimode or singlemode with easy-to-switch SFP modules*
• 64 x 64 Dante (RJ45 connectors)
• Full 16 x 16 analogue channel count even at double sample rates (SMUX @ 192 kHz)
• 2 x TFT screens giving complete control over all levels and system settings
• Wordclock I/O (BNC)
• Remote control via MIDI (and MIDI over MADI - coming soon)
• Proprietary circuit for active jitter reduction
• Headphone Output
• Fan-less design – no noise
• 1HE, 19" solid metal chassis
*Ships with Multimode by default. If you require Singlemode MADI, please contact us before purchasing.
6 x 16 AD/DA - Dante - ADAT - MADI Converter

Ferrofish have again delivered a fully featured, easy-to-use and affordable high-quality AD/DA converter in the shape of the new Pulse 16 DX. This is the natural progression from the Pulse 16 MX, but now with Dante through its two RJ45 connectors and expands any Dante audio network via its 16 AD/DA Cirrus Logic converters.
The new Pulse 16 DX offers the same sound quality, functionality and flexibility as the Pulse 16, and like the Pulse 16 MX offers a considerable channel count with the addition of MADI I/O; 16 x 16 balanced analogue inputs and outputs, 4 x ADAT I/O ports provide a full 16 x 16 channel operation even in 96 kHz SMUX mode, and 1 x MADI I/O (Optical) for transferring 64 x 64 discrete audio channels. MADI users are given the choice to operate in multimode or singlemode with easy-to-switch SFP modules that allow reconfiguration without the need of a factory modification.
The Ferrofish Pulse16 DX can also function as a format converter. For example, you are able to convert MADI to Dante or maybe add 16 analogue channels to an incoming MADI stream and route them onto your Dante network.



Full control and easy operation

The headphones output on the front panel of the Pulse 16 DX allows you to monitor every mono or stereo signal on the fly, and two TFT displays provide detailed level information for all 16 x 16 analogue inputs and outputs at a glance. The innovative on-board contextual help, much loved by owners of the Ferrofish Pulse 16, Pulse 16 MX, Ferrofish A32 and Ferrofish A32 Dante, can also be called up at any time making the Pulse 16 DX both intuitive and simple in use.

Exceptional sound quality
Using the most recent converter generation from Cirrus Logic combined with an active digital jitter reduction circuit results in an exceptionally detailed resolution and great overall sound. Whether you're working in 48 kHz, 96 kHz or 192 kHz – the Ferrofish Pulse 16 DX always delivers a full complement of 16 x 16 channels at the highest quality.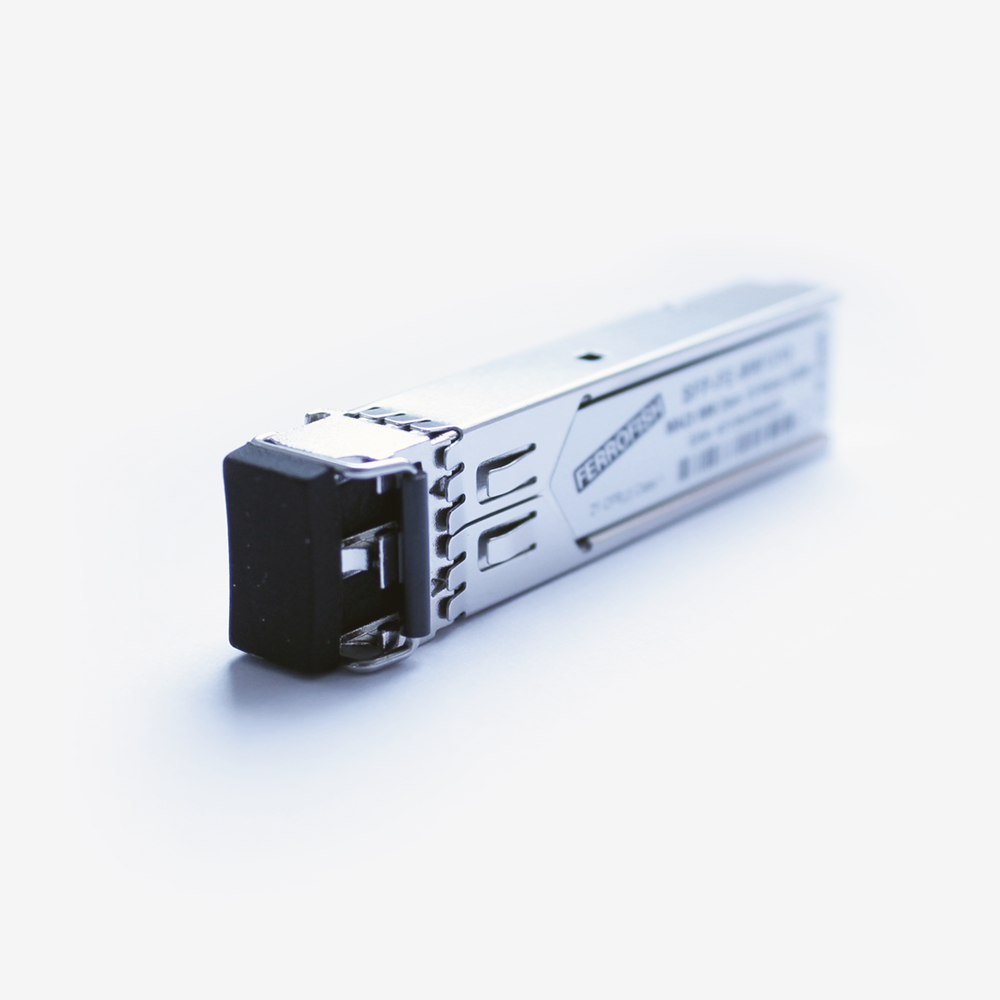 Single- or Multimode MADI via SFP
The Pulse 16 DX ships with a Multimode MADI optical SFP module by default. A Singlemode MADI SFP is also available on request - please contact us if you require the Singlemode version.

You can also purchase the Single- and Multimode SFPs here.
Ferrofish Pulse 16 Series - Overview Video
See more videos at Synthax TV
Software Control with RemoteFish (Mac/PC)
Remote control your Ferrofish Pulse 16 via MIDI with the RemoteFish software, available as a free download for both Mac and PC. RemoteFish provides an extended user interface, for control over all input and output gains, channel routing, adjusting settings, and saving and loading presets.
Click here to download RemoteFish from the Ferrofish website
+ View more